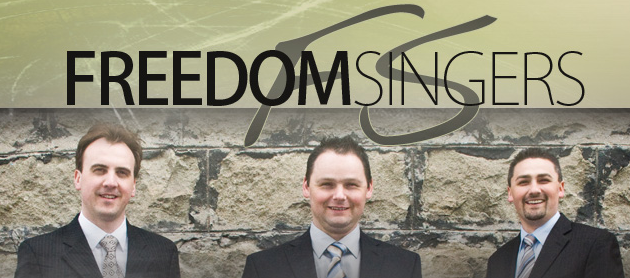 "Freedom Singers" will appear on "Dragon's Den Show" , Season six, Epidosde 10 titled "Price of Freedom". The show will air on CBC Wednesday, December 7, 2011 from 8.00 to 9.00 pm (PST).
Their book "The Price of Freedom" pitch is 100K for 30% proceeds until money is recouped, then 20% perpetuity.
"Freedom Singers" is a Christian Gospel musical group based out of Kelowna, BC, Canada. "Freedom Singers" members Simon Ivascu, Steven Ivascu and Wesley Pop participate in many musical events in Canada and US and were invited to sing in some cruises together with other musical groups and performers.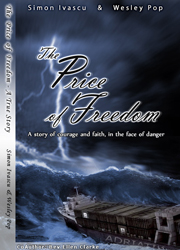 "The Price of Freedom" is the miraculous story of how two young men cling to their faith in God, as they struggled to stay alive against all odds. You will read a remarkable story of adventure, courage, mistakes and miracles, and you'll thrill to see how in spite of incredible odds, God led these two young men to freedom.
"Freedom Singers" ministry is also involved in some humanitarian projects in Romania and Africa.
Our company Lucian Web Service hosts FreedomSingers.com website since 2006. We have some common friends and we are also originary from Romania. Lucian Web Service prepared the cover of "The Price of Freedom" book, with the help of one of our designers at the time (Raducu Popa). We also help "Freedom Singers" with their updates and e-commerce. The current website design is made by Oly Design.
We wish "Freedom Singers" good luck with this new venture!