Lucian Web Service is a Canadian-based Internet company.
Our activity started back in January 2002. We have a background of twenty years experience in computer programming. Also, in the last ten years we specialized in building and updating Christian Church / Organization websites.
Our goal is to provide reliable and affordable Internet services for our clients.
Our social media profiles: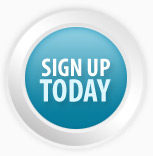 Signup today for a professional website installed in minutes!
You can see below some of our Portfolio. We host these websites and provide technical support. For many of these websites we also prepared the web design.
Preview some of the recent responsive designs
SidelinesMagazine.com :: Website Design & Management. Made with WordPress and WooCommerce.
Sidelines is devoted to the people and personalities that make the horse world exciting.
bitlessbridle.com :: Website management. Made with WordPress and WooCommerce.
Buy direct from the original manufacturer of the Dr. Cook® Bitless Bridle.English Bridles, Western Bridles, Driving Bridles, Nylon Bridles, Breast Collars, matching Beta Reins, Leather Reins, Nylon Reins, Rope Reins, Bridle Accessories, Replacement Parts, Belts, Bracelets, Keyrings & Fobs. [ More pictures ]
The new rebuilt Kyong & Larry Weathersby – A Taste of Heaven Health Ministry Website! https://kyongcw.com
Find delicious vegan and vegetarian recipes, Cookbooks, health talks, videos, and much more. [ More pictures ]
"My cookbooks are designed to educate everyone on the importance of Proper Nutrition for Great Health! Anyone suffering with Heart Disease, High Cholesterol, High Blood Pressure, Diabetes, Depression, Weight Problems or Constipation, will find that these cookbooks will help them restore their health. If you are really concerned about how to avoid Mad Cow Disease, High Cholesterol Levels, High Blood Pressure, or what food you can eat on a Diabetic Diet, then these cookbooks are a must for you. My prayer is that everyone would want to improve their health and really want to live longer. Please do not wait until it is too late, do it now!" ~ Kyong W.
Business websites
Partner websites that use hosting and other services with us:
Symposia Bookstore

Christian Organizations, Ministries or Charities (English)
Christian Organizations, Ministries or Charities, Other (Romanian/Hungarian/French/Italian/German)