Lucian Web Service is a Canadian-based Internet company.
Our activity started back in January 2002. We have a background of twenty years experience in computer programming. Also, in the last ten years we specialized in building and updating Christian Church / Organization websites.
Our goal is to provide reliable and affordable Internet services for our clients.
Our social media profiles: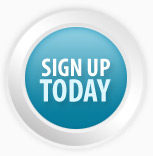 Signup today for a professional website installed in minutes!
You can see below some of our Portfolio. We host these websites and provide technical support. For many of these websites we also prepared the web design.
Christian Organizations, Ministries or Charities (English)
Christian Organizations, Ministries or Charities (Romanian/Hungarian/French/Italian/German)
Business websites
Partner websites that use hosting and other services with us:
Symposia Bookstore