Adventists on G+ Directory now with more features for G+ pages and advanced search
#AdventistPages #gpluslws
Reshared post from +Intercer Adventist News
Adventists on G+ Directory now with more features for G+ pages and advanced search
#AdventistPages
Visit http://GPlusAdventist.com for a list of Adventists on G+ personal profiles and G+ Adventist organization pages.
New features:
– If you have a G+ page for your organization you can now check the "Page" checkbox in the insert area and beside it you'll be able to select your page category
– We added an "Advanced Search" option. You can get to it by clicking the arrow graphic beside the search box. You'll be able to search by profile or page, name, tagline, gender and page category. If a regular search term coincide with a G+ category page, then the results will show the advanced search results for that term.
Note: Some organizations still have a personal G+ profile instead of a G+ page. It is a good advice for these profiles to transition to a G+ page.
#GPlusAdventist directory also contains a list of Seventh-day Adventist Churches, Seventh-day Adventist Conferences, Adventist Colleges, Adventist Academies, Adventist Universities, ADRA, Religious Liberty, Adventist Publishing Houses, Adventist Book Center, Adventist Ministries, Adventist Magazines, Adventist Music and more. There are now 160+ G+ personal profiles and organizations in our directory.
See the attached images. Visit "Adventists on G+" Directory at http://GPlusAdventist.com
In album GPlusAdventist.com (4 photos)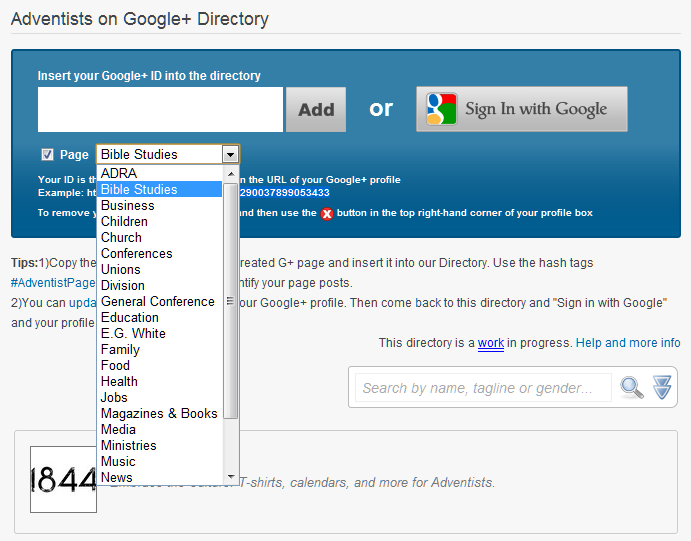 Add a G+ page and select a category for it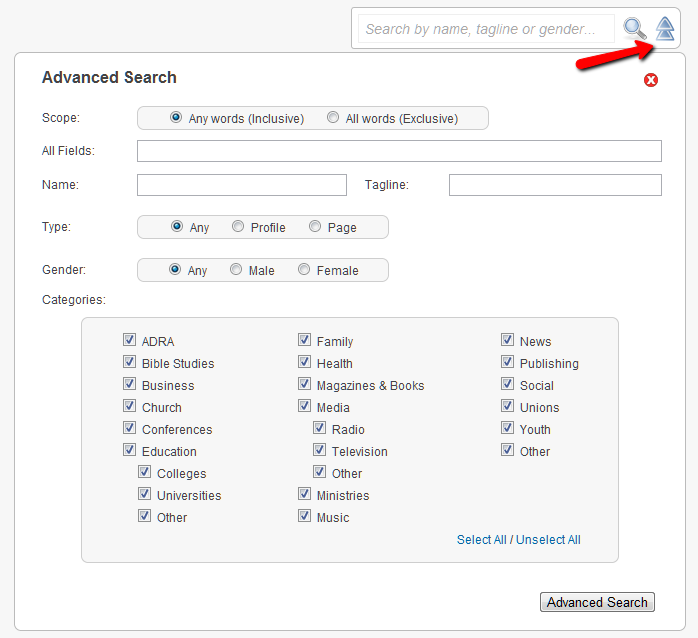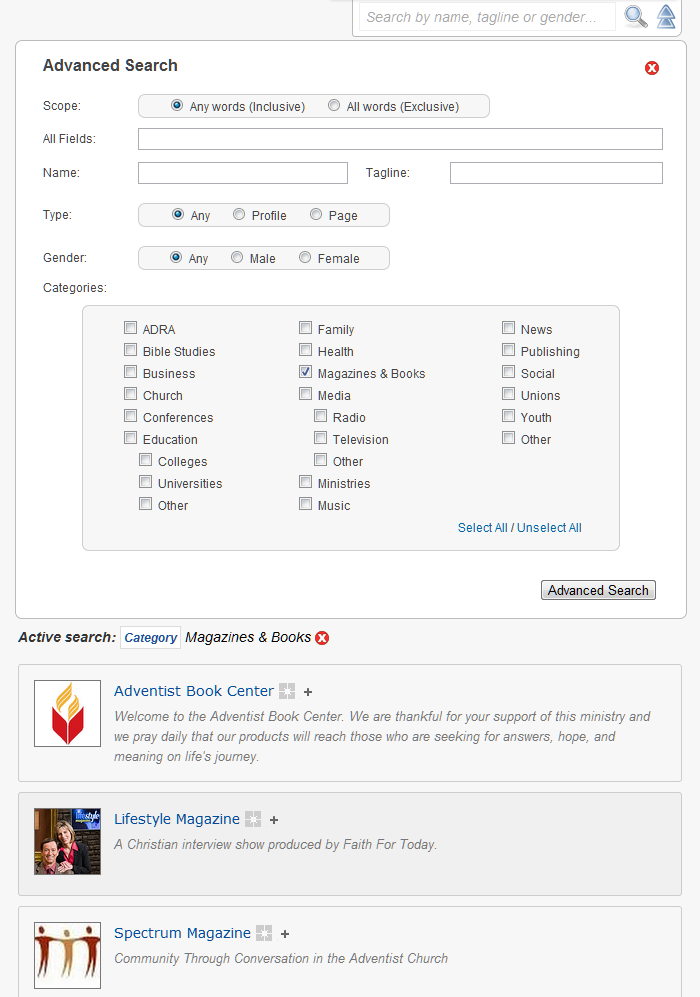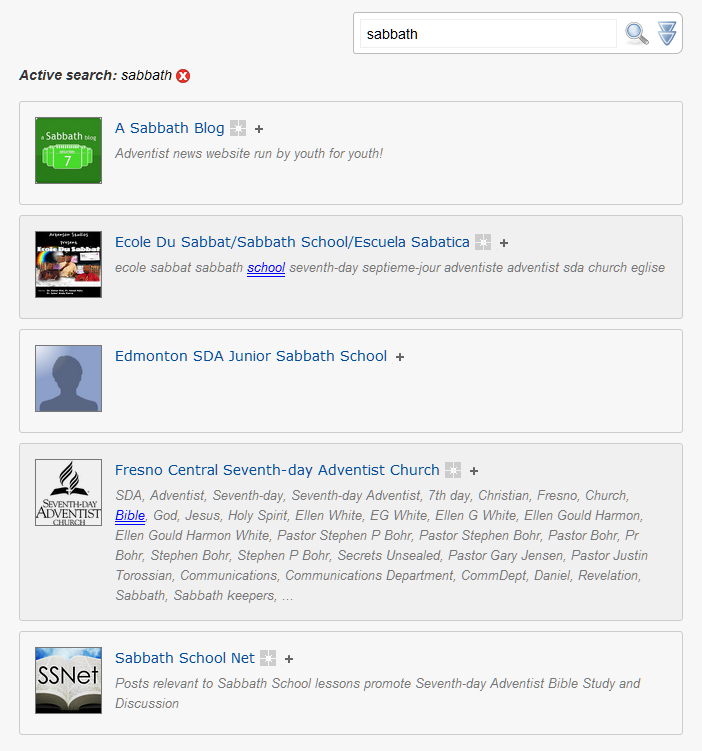 Google+: View post on Google+