Last week (August 12th 2011) Twitter introduced new features, together with the roll out of the new Twitter to all users.
You probably saw the intro popup about images and location.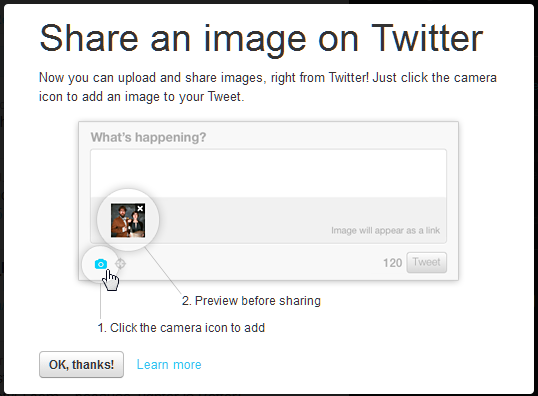 Now you can add an image with your tweet and you can set your location.
To add an image click on the camera icon. You'll be able to preview the image. The image will be replaced with a link in your tweet and will show inline with your tweet in your feed activity.
To add your location to your tweet click the target icon. You can set your location and you can change it later, if needed.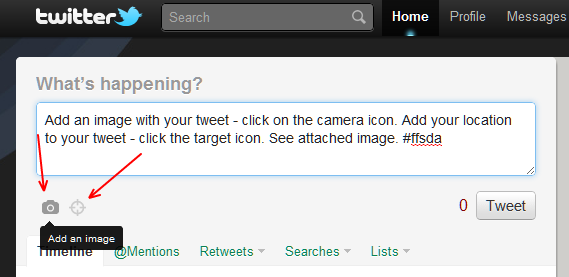 This is how the image tweet looks like on Twitter.com after posting it: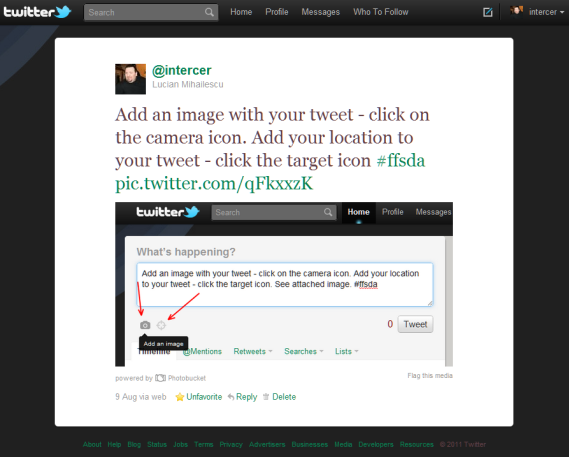 Update. In late August, Twitter added the "Recent Images" to your Twitter profile. You can view your recent images added with your tweets at the top of your profile, with a link to "View all" pictures.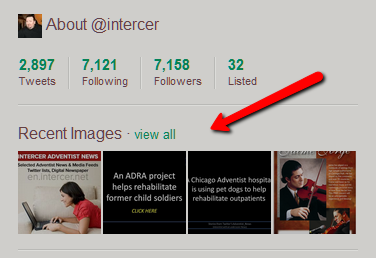 You can now directly reply/tweet to a username using a new "reply to" box placed on that user profile.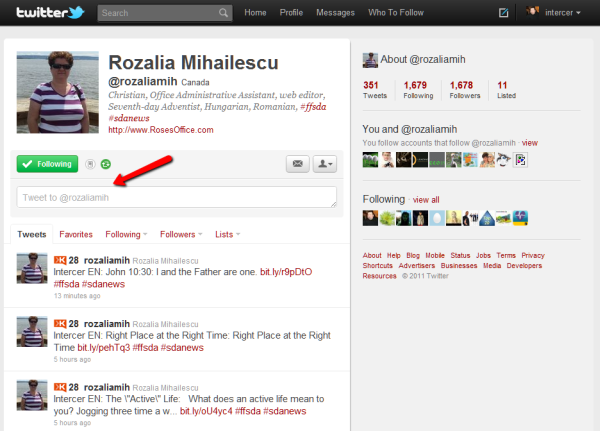 The other new features are two new tabs on Twitter.com: "@[username]" and "Activity."
"You can now see when someone favourites or retweets one of your Tweets. You can also learn which Tweets are most interesting and inspiring to the people you follow. ", says in the official Twitter Blog.
These changes are rolling out progresively.
Enjoy your twitter experience! Follow us: @intercer .