Canada Post is giving away eight $1,000 Visa* gift cards – one every week for eight weeks to promote their new Comparison Shopper service.
Contest starts at 9:00 a.m. EST on July 27, 2011 and ends September 21, 2011 08:59:59 a.m. EST.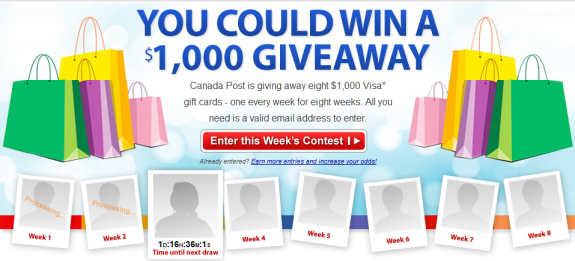 To enter the contest you need:
a valid email address
to be a Canadian resident who has reached the age of majority in your province/territory of residence.
Click this link or the above image to enter:
http://www.canadapost.ca/shopper/contest1000/dazxnm
After you fill out the sign up form, you will get a screen with a personal link to share with your friends (on Twitter, Facebook, your website etc.). When someone signs up using your link, you will get one more entry.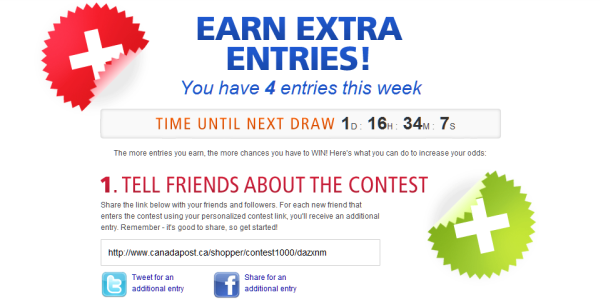 Also you can take the daily challenge and answer a price comparation question. You'll be ask to answer a question about the lowest price (before shipping and handling) for a specific product (a camera, computer, laptop etc.), shown in a picture. You'll be provided with a link from Canada Post Comparison Shopper website with the product prices from four different online stores.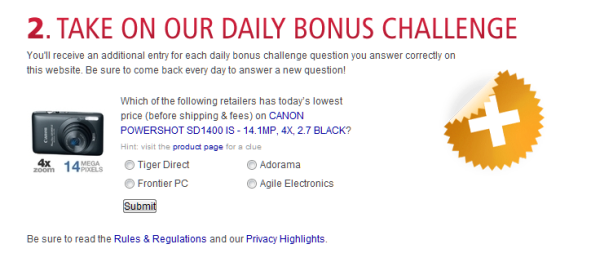 There is a new bonus challenge every day. Come back every day for another chance to increase your winning odds. You can login with your email address to view the daily challenge and your entry details.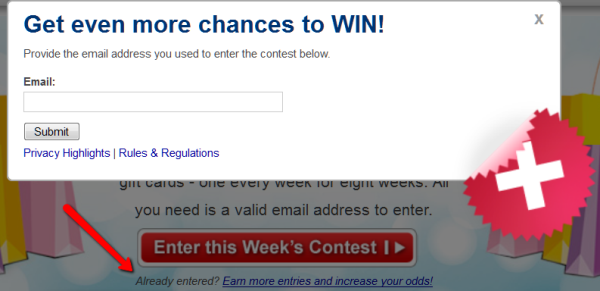 Good luck!
________________
Information provided from Canada Post website.