VinePeek.com and VineRoulette.com are two websites that you can use to watch Vine videos from around the world.
Click the images below to enlarge them.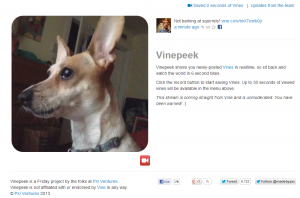 VinePeek provides realtime Vine videos that load into your browser. You can also save the recordings on your screen for as long as you want. The saved cached page is cleared when you close the page.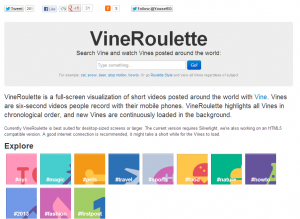 VineRoulette lets you search Vine keywords and then display the results in a nice organized graphic matrix. You just mouse over a Vine video thumbnail to watch that specific video. Also you can watch any Vine video full-screen.
Below is a sample result page for searching for cats Vine videos.
Enjoy!