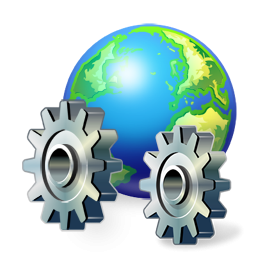 We are glad to help you with your Internet services. Here is what we offer:
Web hosting – starting from $10 USD/ month; For our hosting rates click here .
WordPress Content Management System - WordPress is a cutting edge popular open source content management systems. There are plenty of free plugins/modules available for WordPress. You can order a Blog Hosting Package that includes web hosting + wordpress installation blog installation for $20/month paid yearly. ($240/year) Click here to order.If you already have webhosting, we can install a WordPress blog for you. Click here to order. Additional customization for your blog can be ordered through our support time page. WordPress software can be used for both blogs or regular websites.
Support time – While any CMS plans include 1 hour of free support, here you can order extra support time to enable us to help with your website personalized work. One hour of support time is $60 USD. Click on the "Add to cart" button to order now. On the next screen you'll be able to specify how many hours you want.

Simpleupdates Content Management System -We partner with Simpleupdates to offer you a professional content management system designed for both Churches and business website use. Between 2002-2009 Lucian Web Service worked as a sub-contractor for Simpleupdates, providing programming and customer support services. Since then we continue our partnership with Simpleupdates.While we manage our existing Simpleupdates websites, for a new Simpleupdates website, please contact them directly using the information below. Please give them Lucian as a referral name.
Affiliate programs – We studied different affiliate programs that works and we want to share with you some of these.Feel free to subscribe to the affiliate programs that you like and start getting revenue today!
Buy Website Advertising – we sell advertising spots on our website and other websites in our network. We accept banner and text ads.
Twitter/Facebook Advertising – we can advertise your website or service using our Twitter and Facebook accounts. You message is instantly delivered to 10,000+ persons.
Social Networking tools / Pay Per Use – we can help you to have your own social network website, embedded with youtube stylish videos, audios, member profiles etc. You can have your own blog or forum in minutes. Easy to manage open-source software — WordPress.
Media streaming & live broadcast using Windows Media 9 Series, Flash (coming soon) - we can help you to build your own radio or tv station on the internet or to make a podcast. TV and Document organizer modules.
Domain names- we can order .com, .net, .org domain names for you for $20 USD / year – this cost includes the domain cost, plus our domain management for your domain and hosting your domain DNS settings. We can order any other domain name types including .ca, .ro, .tv, .info, .us, .us.com, .eu, .eu.com, .fr, .es, .me, .pro, .travel etc.

Custom Web design & web development

– we can do the web design and web programming for you. Our current rate is $60 USD/hour.

Discounts available for Seniors. Click here to buy support timefor your custom needs.

SEO (Search Engine Optimization) - we can take care of the search engine optimization for your website for a fee. (depending on the time used)
E-commerce – we can build your own virtual store using different WordPress shopping carts


Classifieds and Link directories

– we can install and customize these for you using some special WordPress plugins/themes



RECOMMENDED WEB HOSTING
If you need a reliable and cheap hosting, click one of the images below to order. Plenty of storage and bandwidth, quality hosting and customer service. They also offer an atractive affiliate program, so you can earn some money when someone subscribe to these hosting services through your website.
If you need a more complex hosting solution – like a dedicate server – we recommend The Planet/SoftLayer. They have good prices and very good customer support.
SoftLayer® provides global, on-demand data center and hosting services from facilities across the U.S. Softlayer leverages best-in-class connectivity and technology to innovate industry-leading, fully automated solutions that empower enterprises with complete access, control, security, and scalability. We partner with ThePlanet/Softlayer since 2004, using their dedicated servers.
If you buy services from Softlayer please provide them with our Affiliate id# 209407. Thanks!
Web School & Christian Web School – Online teaching, e-learning, video tutorials and much more. An exciting way to learn how to operate your computer, how to do Internet & Email, how to do programming in HTML, JavaScript, PHP, Ajax, how to work with CSS and databases (MySQL), how to build your own graphics. Starting with a beginner level and up to advanced level. Personalized training upon your needs. One-on-One live training on the internet. Booking workshops also available. Corporate/Church/Business training solutions available. — If you are a Christian and you are interested to learn how to use web more efficiently for God, this is the right place for you! All the above features with an added focus on Christian web. Discounts available for Seniors.

Lucian Web Marketing & Affiliate Programs - a blog where you can learn how internet marketing works. Read our affiliate program reviews. Learn how to earn money on the internet, working from the comfort of your home.
Office work available – we partner with RosesOffice.com for professional office services: data entry, typing project and documentations, website updates and online editing, primary accounting, on-call office help. RosesOffice is experienced working with both Christian and business organizations.